Wiltshire Daniels prides itself in providing a personal and professional service for its clients.
We act for landlords and tenants in all commercial property matters, meeting the needs of landlords and tenants throughout London.
Whether you are a small business or a large multi-national, we deal with all aspects of disposals and acquisition of office and retail premises, rent reviews, lease renewals, rating, management, space planning and project management.
Located in the heart of Marylebone, Wiltshire Daniels have a superb knowledge of commercial property, particularly in the West End and in the City of London.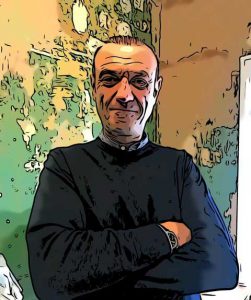 Nickname: Dan the man
Likes: Chinese and skiing but not at the same time
Dislikes: Inconsiderate drivers
Guilty pleasure: Liquoirice
Couldn't live without: My family
Interesting fact: I'm a Northerner
In a few words: I do enjoy a good late night out
Spends weekends: When not working I try to be as inactive as possible
Day to day: I work, work out, eat and sleep and shout at the kids in between
Nickname: Jude the prude
Likes: Very little
Dislikes: Most things
Guilty pleasure: Strong dark chocolate
Couldn't live without: Food and water
Interesting fact: I once saw Mel Gibson in his dressing gown
In a few words: Always happy to duck out of a party
Spends weekends: Walking as much as possible and spending time with family
Day to day: When not working for WD I love to cook, eat and exercise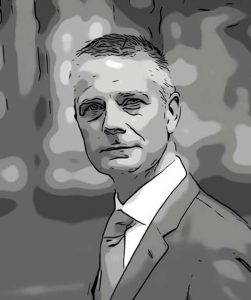 Nickname: Chopper
Likes: Monday mornings
Dislikes: Mediocrity
Guilty pleasure: Watches
Couldn't live without: Tracy and the Boys
Interesting fact: Worked as a life guard (long time ago)
In a few words: Positivity is infectious; come on, get with me!
Spends weekends: Family time (plus a little bit of work too!)
Day to day: Up early, late to bed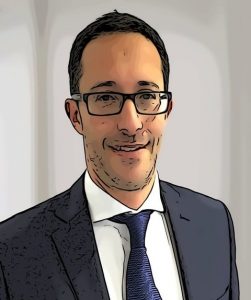 Nickname: NO NICKNAME
Likes: ARSENAL
Dislikes: WATCHING ARSENAL
Guilty pleasure: LINDT HOT CHOCOLATE
Couldn't live without: WIFE AND KIDS
Interesting fact: BIG FAN OF COLUMBO
In a few words: CARPE DIEM AND SEE THE OPPORTUNITY IN EVERY DIFFICULTY
Spends weekends: TRYING NOT TO WORK
Day to day: WORKING AND FINDING EXCUSES NOT TO GO TO THE GYM, TIME WITH FRIENDS AND FAMILY
We have used Wiltshire Daniels recently and in the past. I have found their approach both refreshing and vigorous. Looking for offices is always a somewhat fraught task but Wiltshire Daniels made the process trouble free and painless. I was impressed by the unfailing "can do" attitude and a good sense of humour which made even the troubled times less stressful. I would happily recommend them to future clients.
In a difficult property market, Daniel Isaacs competently handled the relocation of our Mayfair head office to its new destination near Paddington. We were so delighted with the assistance received that we subsequently used him for the search and acquisition of new London showrooms for one of our subsidiary companies.
Our clients derive from all spectrums
ACCOLADE
AIMIMAGE
ANNA VALENTINE
AXEL SPRINGER
BRAMAH
CLARITY CAPITAL
FALKE
FIRST PROPERTY PARTNERSHIP
HANDLE RECRUITMENT
JOHN FRIEDA SALONS
KYTE DERIVATIVES
LOW & BONAR PLC
LULU GUINNESS
McGLASHANS
TALIARE
TARISIO
THREADNEEDLE PROPERTIES
77 DIAMONDS